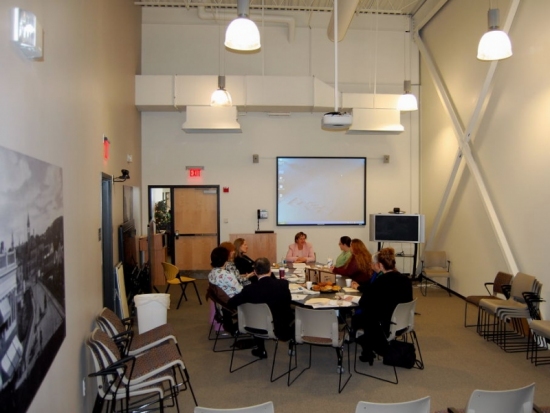 What is Organizational Readiness?
The proposed capital project should be driven by community and program needs and be consistent with the overall strategic plan. Organizational Readiness includes review of the Strategic Plan (long-term goals and the short-term implementation steps for getting there), assessing organizational capacity (board and volunteer expertise, fundraising capacities, expertise in business planning and financing options, and design and/or construction experience), forming ad hoc committees (i.e. capital campaign committee to cultivate donors/financing, building committee to determine scope and hire design/construction teams), and preparing a budget for planning activities (i.e. space needs study, evaluating fundraising readiness, preliminary schematics, feasibility study).
Organizational Readiness Activities
The tasks are also not always sequential and overlap in most cases. Click on the activities tab on the right to see the common activities within the organizational readiness phase and a brief definition or description. Use the resources tab for tools and other publications for this phase.
Evidence-Based Design
During organizational readiness, two EBD processes are started: Step One) define EBD goals and objectives; and Step Two) find sources for relevant evidence. Click the Evidence-Based Design Tab for more detail about EBD activities during this phase.
Sustainability
Sustainability, as formally achieved through LEED for Healthcare (Leadership in Energy & Environmental Design), an internationally recognized green building certification system through the United States Green Building Council is another aspect to consider for your project.
Not all organizations are ready to become carbon neutral or to achieve zero waste. One of the first steps in the sustainability process is to understand the readiness of executive leadership to assume the mantle of sustainability, and how quickly and aggressively that should occur. If your organization is willing and able, start to define goals for building performance (site, water, energy, materials, indoor environment) and determine the impact sustainability and energy efficiency will have on the life-cycle cost of operating the building.
At this stage, you should define how the organization's mission supports sustainability initiatives. Review the LEED and Green Guide for Healthcare checklists in the resources tab.

Lean Process
Other aspects to consider for your project during organizational readiness include Lean processes (elimination of "waste," such as waiting, hunting and gathering, etc.) Is your organization using Lean concepts already or is Lean a cultural change issue? (This ranges from a top management philosophy down to front-line behavior.) Consider a Readiness Assessment for Lean such as:
Standards and norms of the organization
Performance management and measurement
Employees interaction with patients and each other
How employees think about their work
Methods used to identify and solve problems
Other aspects of behavior that must be aligned for continuous improvement.